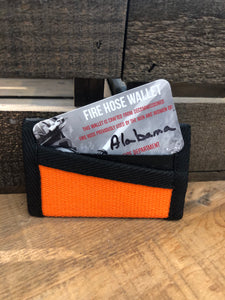 Ladder 34 manufactures products from decommissioned fire hose formerly used by fire departments across the U.S.A. The rugged appearance of the wallet was achieved through years of firefighting duties making every item unique.
This wallet was built by hand in Grand Rapids, MI. With every product sold, Ladder 34 will help a firefighter in need.
-Durable
-Up-cycled fire hose from Alabama
Measurements : 2 3/4" Tall, 4 1/2" wide and less than 1/4" thick empty.