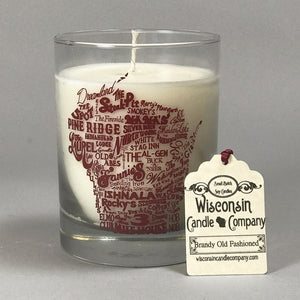 Hand poured Brandy Old Fashioned scented soy candle, in the Supper Clubber glass. Ohhh, it's so good! All made right here in Wisconsin. 100 hour burn time, after that just wash with soap and water and pour yourself a brandy old fashioned. You deserve it! 13.5oz
The supper club is uniquely Wisconsin and we like to keep things local. Glass is USA made, sourced in MKE. Hand poured in Waunakee from my friends at Wisconsin Candle Company. All natural soy, cotton wick.
NOTE: Soy has a "muscle memory" The first time you burn it, please make sure it burns all the way to the glass. If it doesn't, the soy will tunnel all the way down in the width of that first burn.